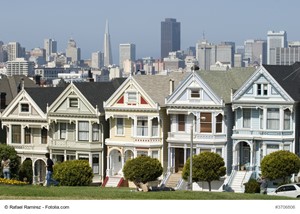 Buying a California luxury house should be a stress-free experience. However, challenges may arise that prevent you from discovering your dream residence in Los Angeles, San Francisco or any other Golden State city or town.
Luxury homebuyers who understand the ins and outs of the California real estate market may be better equipped than others to enjoy a stress-free homebuying experience. In fact, these buyers likely can address potential problems before they get out of hand.
Now, let's take a look at three problems that California luxury homebuyers may encounter, as well as ways to resolve such issues.
1. Honing Your Luxury Home Search
When it comes to pursuing a California luxury house, it helps to enter the real estate market with homebuying criteria. That way, you can narrow your luxury home search and speed up the homebuying journey.
Think about where you want to live in California. For example, if you want to live close to Disneyland, you may want to pursue luxury houses in and around Anaheim. Or, if you want quick, easy access to Staples Center, you may choose to check out luxury residences in Los Angeles.
2. Obtaining a Jumbo Mortgage
A jumbo mortgage is a must-have for most California luxury homebuyers. Although homebuyers sometimes think it can be tough to obtain a jumbo mortgage, meeting with lenders will enable you to quickly and effortlessly get the financing you need to buy a Golden State luxury home.
Of course, when you meet with lenders, don't hesitate to ask lots of questions about jumbo mortgages. Lenders employ friendly, knowledgeable mortgage specialists who can teach you about a variety of jumbo mortgage options. With expert insights into jumbo mortgages, you can make an informed mortgage decision.
3. Determining How Much to Spend on a Luxury Home
You know that you want to buy a California luxury house, but you're uncertain about whether to submit an offer to purchase at, above or below a seller's initial home asking price. Luckily, real estate agents are available who can help you put together a competitive offer on any Golden State luxury residence.
Hiring a real estate agent who possesses luxury housing market experience is a must, particularly for those who are searching for a California luxury residence for the first time. A real estate agent can provide a broad assortment of housing market data. Also, he or she will make it simple to submit an offer to purchase a luxury residence that matches a seller's expectations.
Let's not forget about the comprehensive support that a real estate agent can provide at each stage of the homebuying journey, either. If you have questions as you pursue a luxury residence in San Diego, Sacramento or any other California city or town, a real estate agent is happy to respond to them at any time.
Limit challenges as you pursue a California luxury home – collaborate with a real estate agent, and you can receive plenty of assistance throughout the Golden State luxury homebuying journey.